Alinit UTS development progress log (April 2022)
Hello everyone!
As always, thank you for reading this post and for your support!
This post contains the latest info on Alinit UTS development and AG Subway Simulator maintenance status (in a few words).
As many of you know, I'm stuck in Ukraine, right in the conflict area. This hardly affects UTS development process, mainly because of the problems with different services, such as power supply and network. For example, power supply was completely lost for 35 days and such problems still persist.
However, I'm trying to continue development as soon as the situation allows it.
Alinit UTS: Hub
Alinit UTS: Hub is a game development tracking service. Still working on that system. This service is very important for the project transparency, but its release may be delayed for even longer.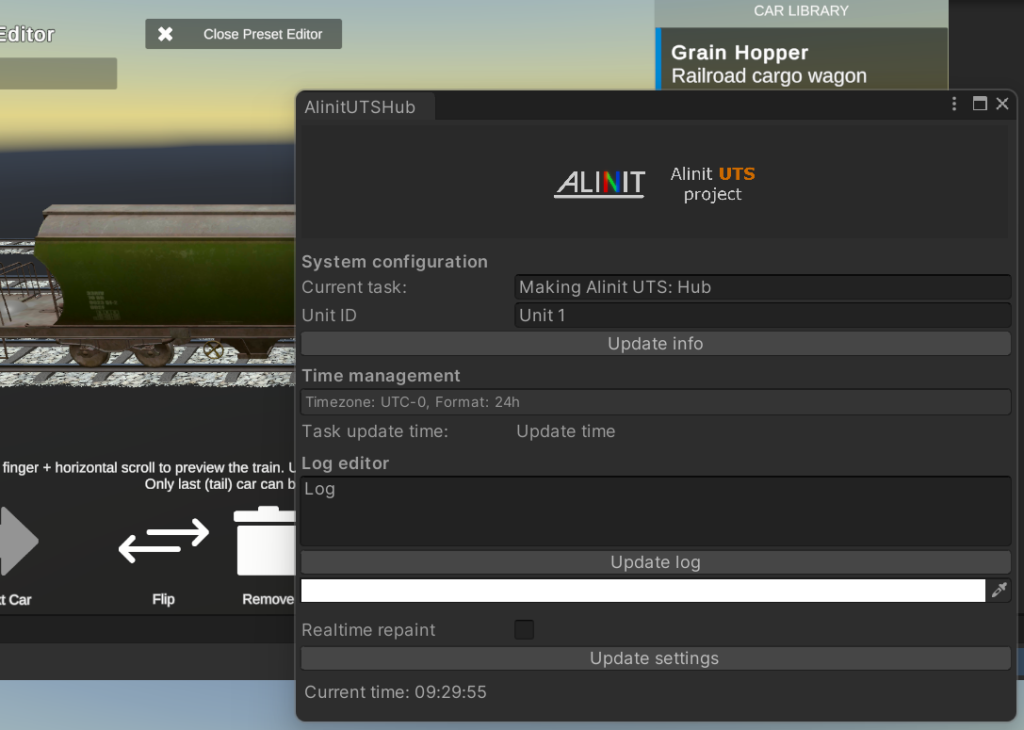 AG Subway Simulator Lite Unlimited service update (1.3.5)
This update will fix a bug causing the game to crash on launch on Android 12 devices, as well as provide access to the newest game localization system that will be used in Alinit UTS (sort of tech preview).
This system is moddable, so please stay tuned for documentation and further info.
That's all I can tell you for now, if you have any related question, please email, Discord or use comment section below. Thank you.